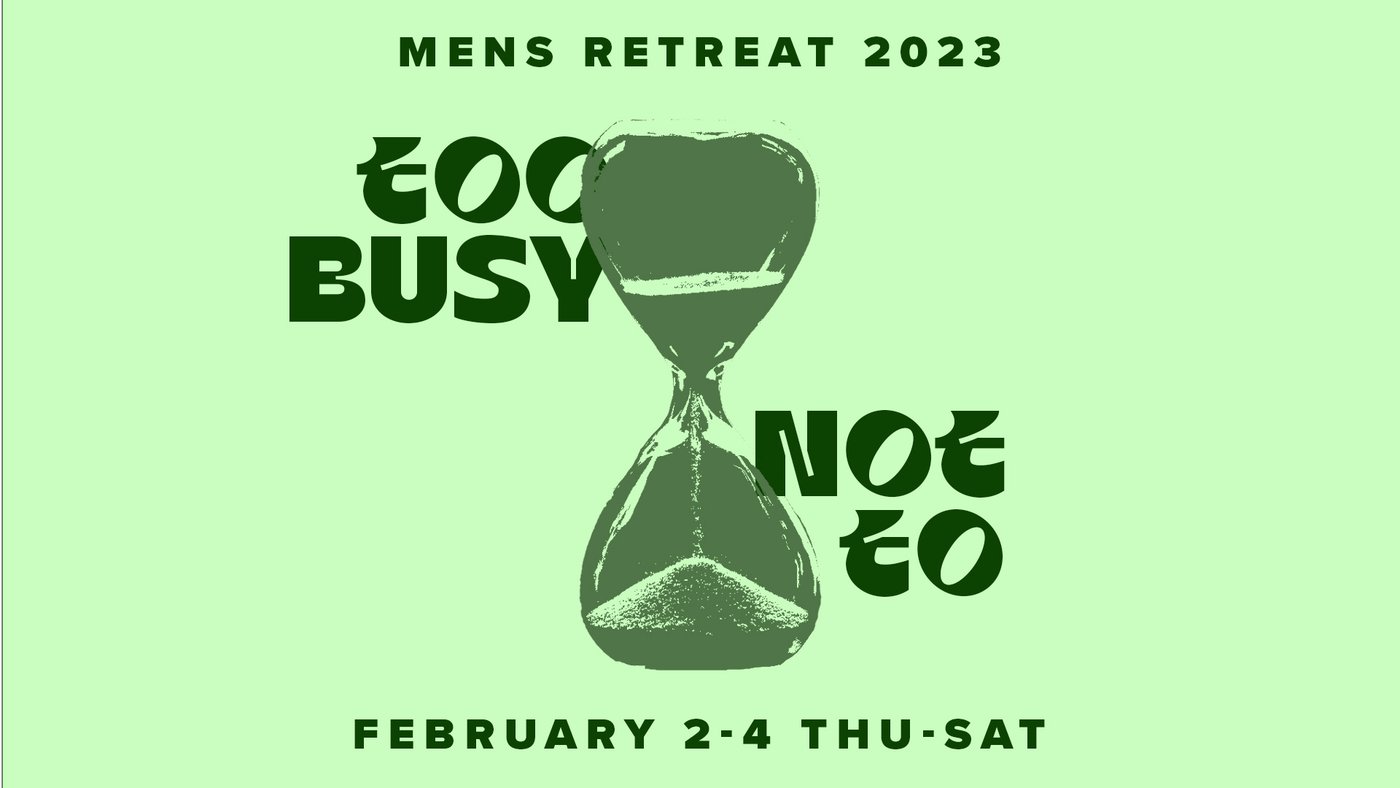 Too Busy Not To
Do you ever feel like there's not enough time in the day? Do you find yourself not having enough time to do the things you want to do? Or, do you ever regret how you spent your day? Let's be honest, social media, work, hobbies, that "to-do" list, can be demanding. We're all "busy." It can generate stress or even anxiety in our lives. As a result, we can live unfocused lives and neglect our souls.
This year, the theme of the ThornCreek Men's Retreat is, "Too Busy Not To". You will be encouraged and challenged to spend time with God in the midst of your busy and sometimes chaotic, life. You will discover the art of staying focused on Jesus in the midst of the distractions. You will learn the power of spending time with God and worry less.
This is a perfect Men's Retreat for that man that wants to live out their God-given purpose and wants to maximize their days on earth. You will be refreshed and strengthened to be the man God has called you to be. You will be more focused when you return home! You will be a changed man because you met Jesus on the mountain.
Sign up today. Don't come alone! Invite someone who does not attend church with you! Invite someone who is busy doing things that won't matter in heaven. Invite someone!
Date
Location
High Peak Retreat Center in Estes Park
Cost
$100 (Adults)
$50 (School or College)