IMPOSSIBLE
Is anything too difficult for God?
Sometimes we find ourselves in situations that seem to be impossible. We can't see a way out. We need a miracle. This Christmas, we will be looking at impossible circumstances that changed when God showed up. If you are facing an impossible situation, whether it's a relationship, a health issue, a spiritual condition, or you need a miracle, then this series is for you.
You will be encouraged to trust God…because nothing is impossible for God!
We have a special experience for kids!
While parents are in the main services we have a birthday party for Jesus for the younger kids (ages 2-5). There will be cupcakes and they'll have the opportunity to make an ornament as they hear the story of Jesus' birth.
Our elementary kids will learn that nothing is impossible for God through our custom built Nativity Escape Room Experience.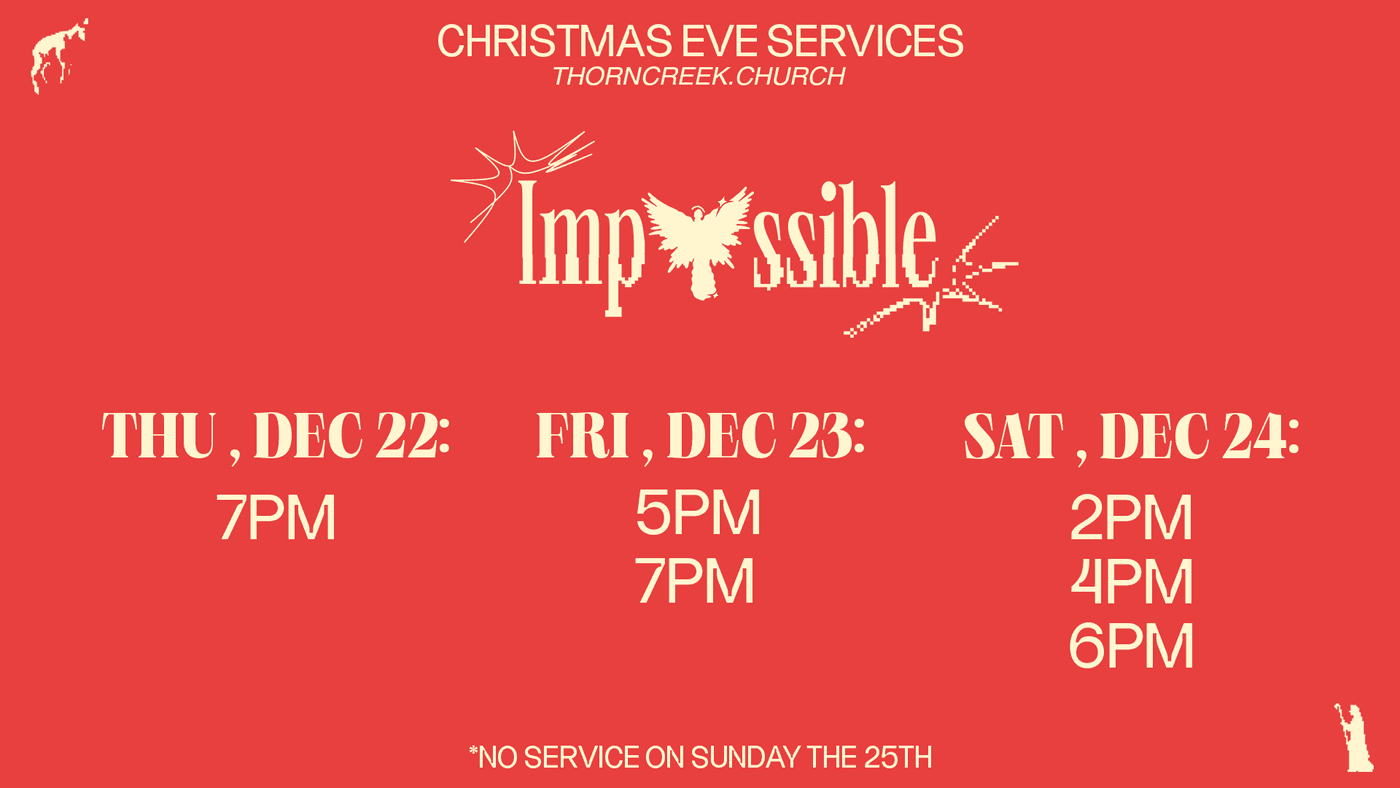 *NO SERVICE ON SUNDAY THE 25TH